Strengthening our Land Governance Through Community Engagement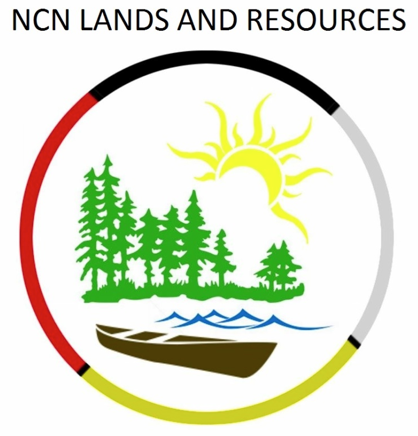 NCN is taking the initiative to strengthen our Land Governance for our Reserve Lands. The Lands Department is working closely with the Resource Management Board (RMB) to collaborate Lands & Resources under one authority. Lands were added as a "New" NCN portfolio in the 2014 Chief and Council Election. The Lands technical and management team currently consist of three staff members, the Land Code Development Committee, Centralized Office Location jointly with RMB, a future land administrator and participating Elder advisor(s).
NCN LANDS DEPARTMENT PROGRAM GOALS
Strengthen Lands Governance via Community Engagement:
Strong Local Administrative & Management Capacity – Establish Project Team & Work Plan – local members wherever possible
Community Engagement & Input – meetings, smaller workshops, one on one interviews, written submissions, website, on & off reserve
Field Work/Research – conduct interviews with membership through one on one interviews – Data Processing & Management: compile, entry, analysis & verification
Build technology requirements and Information Systems – Digital Mapping system (GIS), electronic filing system, geodatabase, network/server
Good Administrative Policies & Procedures – Implement Plan & Policies through a Land Admin & Stewardship Program
NCN LANDS DEPARTMENT TEAM
Councillor Willie Moore, Portfolio Lead
Ed Vystrcil, Lands Director
Jeremiah Spence, Land Code Coordinator
Terry Linklater, TLE Coordinator
PROGRAM AREAS
Land Management & Planning
Land Administration& Information Management
Land Additions – TLE, NFA, Additions to Reserve
Economic Development
Special Projects (Research & Development)
PROGRAMS
CURRENT PROJECTS/INITIATIVES
Land Code
Land Disparity Claim
Strengthen Capacity and Technical Skills
Strengthen Administrative & Governance Structures
Add more land to reserve for economic development (Eg. TLE, NFA)
NCN POTENTIAL LANDS IN THOMPSON
(FOR PROPOSED ECONOMIC DEVELOPMENT)
River Cabaret
Yale Newman (85 Acres)
Mystery Lake Property (4.2 Acres)
NCN Lands Environment & Resources Community Engagement Presentations
On June 8, 2022, NCN Lands Environment & Resources presented their Community Land Use Plan and Environmental Management Plan to the NCN Community.
Here is the information that was presented that day: