Canada's First People – A Spiritual Connection to the Land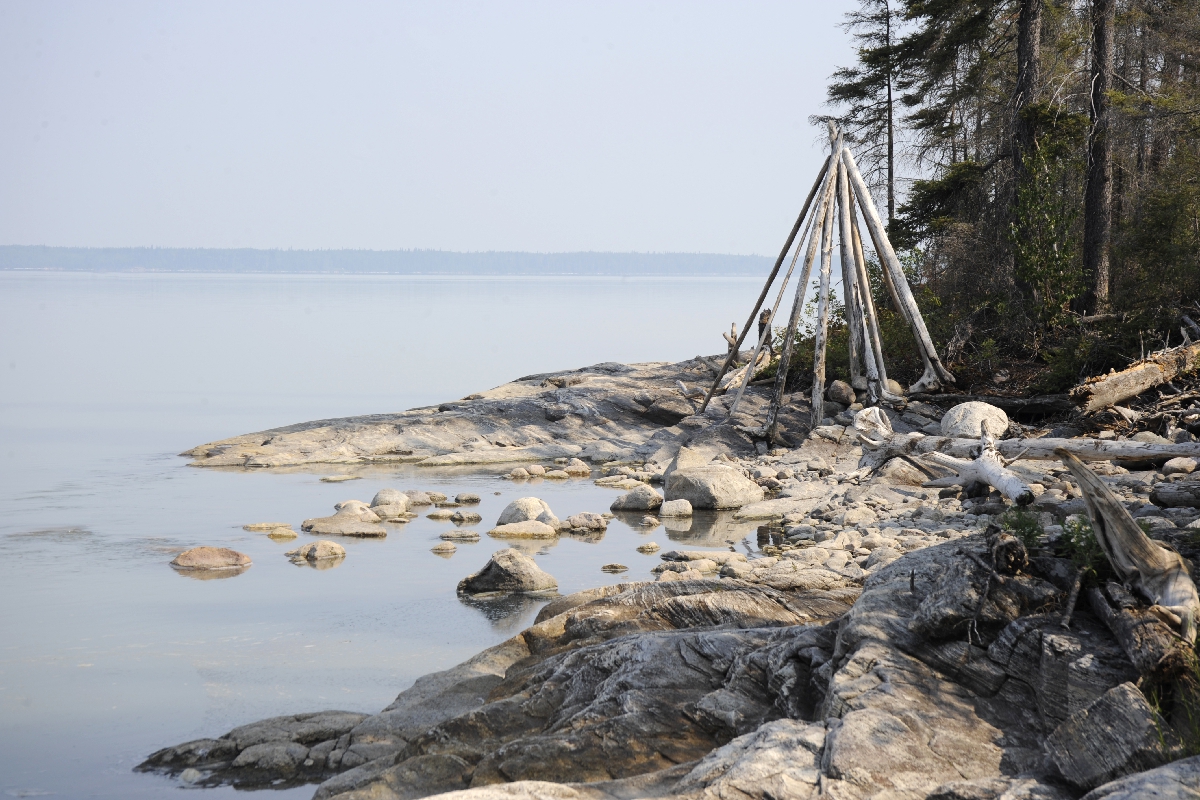 As nomadic people, NCN's ancestors developed a spiritual connection and respect for the lands and waters for their life-giving bounty from fishing, hunting, trapping, and the fruits and medicinal plants from the forests.
NCN's lands are part of the northern boreal forest comprised of tracts of black and white spruce wilderness interspersed with rivers and lakes that have been home to the Cree people long before the arrival of the first Europeans.
Treaty 5 established NCN's reserve lands as Nelson House Indian Reserve No. 170. It is currently comprised of .four parcels: 170, 170A, 170Band 170C totalling 5,852 hectares (22.6 square miles) bordering Footprint Lake.
In addition to our reserve lands at Nelson House, NCN also has rights across a wide region of Northern Manitoba, which is the Traditional Territory of our ancestors, as well as our Resource Management Area (RMA) that lies within the Traditional Territory. The RMA is 22,975 square kilometres.
In Addition, NCN is also currently negotiating to secure additional reserve lands as part of our Treaty Land Entitlement and has currently identified 14 other parcels of Land totalling 17,855 hectares (69 Square miles).