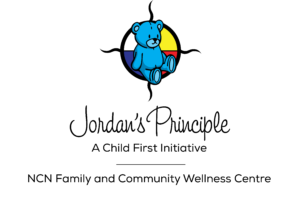 Jordan's Principle ensures that all First Nations children can access the products, services and supports they need, when they need them. It can help with a wide range of health, social and educational needs.
Respite care
Speech Therapy
Educational Support
Medical Equipment
Mental Health Services
And more…
Wechitotan Kita Mithwayachik Kichawasimisinanak
To learn more about Jordan's Principle or to get a referral form call:
Phone: 204-484-2585
Fax: 204-484-2603
To determine how we can help with your child's needs.