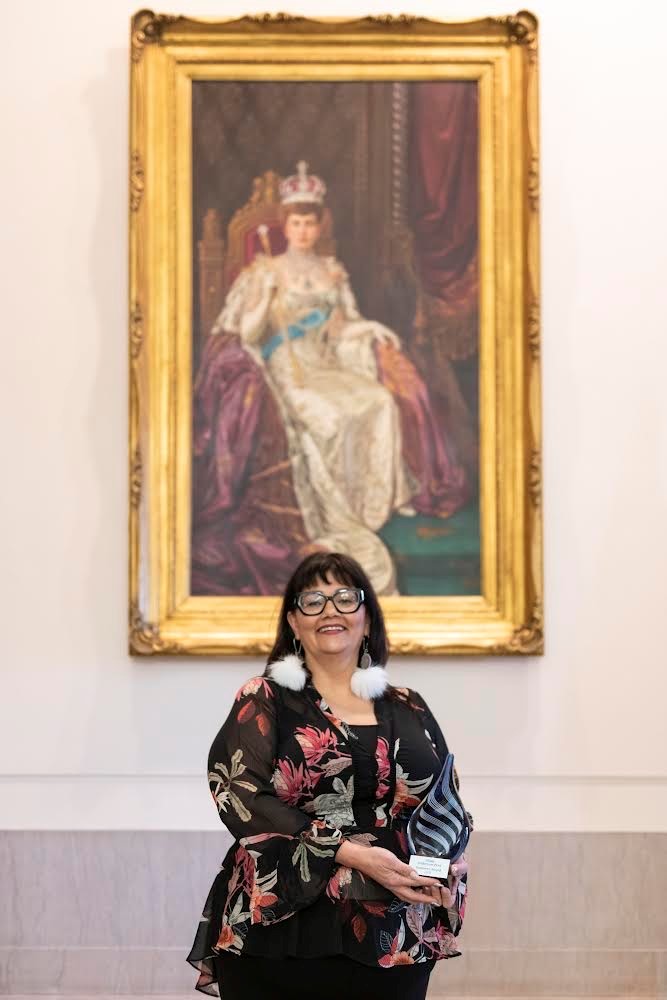 It is our distinct honour and pleasure to announce that Hilda Anderson-Pyrz, our very own citizen of Nisichawayasihk Cree Nation was awarded the 2022 Empower Women Award at the Manitoba Legislature!
For over 20 years, Hilda has tirelessly devoted her life to advocating for the prevention/end of gender and race-based violence against Indigenous women, girls, and 2SLGBTQQIA+ individuals. Congratulations Hilda, on behalf of the nation, we are so proud of you!
Background: The Empower Women Awards are given to one woman and one youth nominee, based on their dedication to gender equality and efforts towards reconciliation. All the nominees have made exceptional contributions to their communities at the local, provincial or national scale and exemplify the immense leadership of dedicated and inspired women.
They have challenged systemic inequalities, spoken out against injustice, changed lives on a personal level and served as a role model for many other women across the province. They demonstrate what is possible when we work collectively, and show that we all have a role to play in the journey towards truth and reconciliation.
---
Hilda Anderson-Pyrz, Empower Women Award
"Thank you to those who gave me the strength to find my voice, and to those who trusted me to share their voice. Our ancestors are powerful spirit guides as they carry us on the journey of reclaiming our power and place as Indigenous women. Our elders say it is the women who will lead us back into balance. It is the women who play a key role in decolonization and a reclamation of our rightful place in this country"
~ Hilda Anderson-Pyrz